Jalisco - Puerto Vallarta
El encanto natural de sus playas abrazadas por la Sierra Madre, la esencia de su cultura, su gastronomía y tradiciones..
Tour a Islas Marietas y Playa Escondida!
Tour Arcos, Animas y Quimixto!
Tour Colomitos & Majahuitas!
ParaViajantes te ofrece los mejores tours en Puerto Vallarta y Sayulita al mejor precio!! Playas, ciudades coloniales, turismo de aventura y mucho mas.. esperan por ti !!
ParaViajantes te ofrece los mejores tours en Puerto Vallarta y Sayulita al mejor precio!! Playas, ciudades coloniales, turismo de aventura y mucho mas.. esperan por ti !!
Tour ATV, Tirolesa y Parque Edenva!
Salidas diarias desde Puerto Vallarta / Sayulita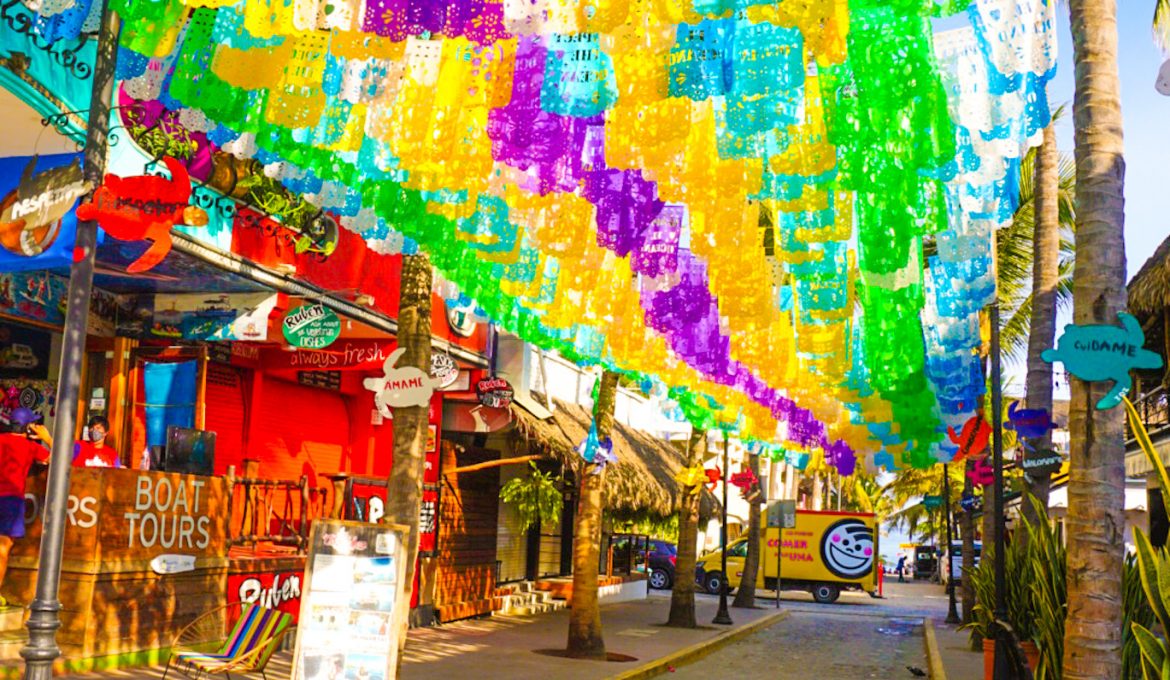 Tour Sayulita y San Pancho!
Este destino es uno de los más populares de la Bahía. Este crucero incluye todo lo que necesita para disfrutar de un día completo de actividades tanto en el mar como en tierra.
Tour en Barco Pirata de Dia/Noche!
Prepárate para una experiencia inolvidable en Puerto Vallarta con nuestro Tour en el Barco Pirata! Disfruta de los mejores atractivos de Puerto Vallarta y siéntete como un viajero de alta mar al dar un recorrido a bordo..
Experiencia en Razer por la Selva de Puerto Vallarta!
Esta experiencia combina la emoción de la conducción todoterreno con la belleza de la selva tropical, lo que la convierte en una actividad divertida y emocionante para los amantes de la naturaleza. 
Experiencia inolvidable Un tour maravilloso, Michelle una genia, me lo preparo todo a último momento. Nos tocó un grupo re divertido, todos los chicos a bordo fueron super amables.Realmente super recomendable.
recomendable paseo estuvo linda la visita; muy bueno el servicio y la atención a bordo del catamarán. en la Isla había mas movimiento del que esperaba encontrar, pero muy bonita el area de playa.
visita imperdible excelente propuesta para conocer y disfrutar lugares de gran belleza y rica historia; se disfrutó mucho el tour!!
We loved the tour to the Marietas Islands We loved the tour to the Marietas Islands, we enjoyed many beautiful landscapes, the staff was very friendly, the food was delicious and the drinks were free!
Hiper Recomendable Esta excursión es maravillosa.. el color del mar es de otro mundo, nunca antes había visto un color tan azulado, y calido... yo que odio el mar frio! AME!!La tripulación del barco muy buena onda, simpáticos y amables, nos dieron para comer sándwich, pastas, barrita de cereal y frutas.. no paraban de traernos margaritas y cuba libre! Hacían juegos y sorteos! muy animados! Hiper recomendable este paseo!
Muy buen tour! De los tours que mas nos gusto, lo disfrutamos mucho junto a mi familia, conocimos la zona arqueológica de Tulum, el guía nos explico muy bien y detenidamente.. luego fuimos a la zona de coba, interesante, pero ya estábamos cansados por el sol. Por suerte toco el horario de almuerzo, comida buffet, muy sabroza. Finalizamos en playa del Carmen, paseamos 1 hora por el centro.. nos gusto
Einmaliges Schnorchel Erlebnis. Das Schnorcheln war ein Traum im zweitgrößten Korallenriff der Welt. Allein deshalb schon ein super Ausflug. Isla Mujeres war uns bisschen zu voll in den Einkaufsstraßen, hat uns aber nicht wirklich gestört da wir dort Baden, essen und Trinken wollten.
A Perfect Snorkel>La Isla>Sunset Sail Home You can't beat this catamaran jaunt over to La Isla, especially the last sunset trip. Very easy to book and the small marina was very well operated. We ended up needing to stash some large luggage in Cancun Sailing's tiny office and they totally hooked us up. The wind and current were ripping, but Super Mario and the crew got us into the water for some reef snorkeling, and we were able to see some of the coral, marine life, and underwater statues. The landing beach on La Isla was a cluster on a Friday afternoon, but the captain managed to dodge all the other knuckleheads and get us in safely. The smooth sunset sail in was priceless, and the crew made sure the party was pumping. Got back to the marina on time to grab our luggage, and the staff scored a cab to the airport for us. We were promised a refund for transportation to and from the marina as there were no available option for us after booking the trip, and Guido from the booking agency delivered 100%. Worth every penny! Thank you Cancun Sailing!
Gran experiencia en mi tour Fue una experiencia espectacular, las instalaciones del complejo son súper agradables. La atención, el trato y el servicio es muy bueno. Volvería a contactarlos para otra experiencia